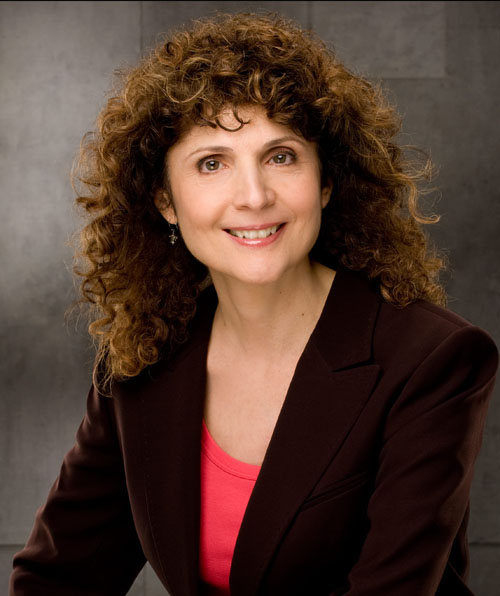 DAENA GIARDELLA has been designing and leading training programs for corporations and organizations for over twenty years. In her work as a communications consultant she integrates her extensive background as a media coach, public speaking instructor, organizational trainer, team building specialist, executive coach and theatre professional. Daena creates custom designed training programs to address the particular goals and issues of each group or organization. She also offers keynote presentations as a motivational speaker as well as entertaining performances that illuminate the themes and goals of the program.
Daena integrates many uniquely creative techniques, exercises, and demonstrations as she focuses on motivating participants to invest in the goals of the training and learn new skills in a lively and engaging format. She offers on-site trainings and organizational learning retreats. Daena can also develop training films and videos as adjunct learning tools. She also offers individual employee coaching sessions.
Read Daena's Consulting Bio...
Media: Articles, Videos, and Interviews
---
Daena's Programs Include:
Leadership Development: The Improvisational Leader
Mastering the Art of Influence
Navigating Transitions and Change Successfully
Creativity Development: Fostering Innovation and Initiative
Team Building: Making Strong, Collaborative Relationships
Effective Communication and Interpersonal Skills
Entrepreneurship and Sales as Improvisation
Giving a Great Presentation and Performance
Negotiation Skills: Handling the Unexpected with Dexterity
Customer Service Excellence
Overcoming Stage Fright
Cultivating Confidence and Presence
High Stakes Listening
Some of Daena's Popular Presentations/Trainings:


Have you ever tried to exercise your best executive instincts, only to find yourself freezing up, hesitating, second guessing your choices, or feeling thwarted by unanticipated pushback? In order to employ leadership models and negotiation tools during the day-to-day demands of real life situations, we need to be ready to respond, adapt, and extemporize. Fing out more about LEADERSHIP, INFLUENCE, NEGOTIATION, & IMPROVISATION.


Daena focuses on the challenging issues of change and transition that arise during times of organizational growth and restructuring. Innovative programs are designed to facilitate communication, leadership development, transition coaching, management/employee collaboration, conflict resolution, and creativity development. Training the trainers as well as executive coaching may also be included in this program. "THE ART OF CHANGE"© gives participants specific skills for creatively managing the unique stresses of change that are currently confronting organizations of all sizes in our rapidly evolving world. Find out more about "THE ART OF CHANGE" ©.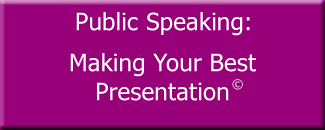 Daena also offers PRESENTATION AND PUBLIC SPEAKING SKILLS TRAININGS for individuals and organizations. Her popular "MAKING YOUR BEST PRESENTATION"© program gives people specific, dynamic skills and customized coaching. Daena draws upon her extensive background as a motivational speaker, presenter and actress to target the learning needs and skill areas that will help each participant grow and excel in his/her mastery of the art of delivering a great presentation. Find out more about "MAKING YOUR BEST PRESENTATION"©.


Daena's Team Building trainings are among her most popular programs. Participants have an opportunity to learn how to use improvisation exercises to cultivate their team instincts. The skills of improvisation are the very same skills that are most needed for the effective creation of vibrant team work. Find out more about TEAM BUILDING TRAININGS.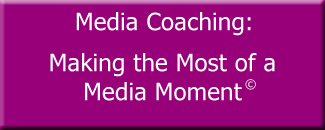 Daena also coaches people from virtually every profession in the art of effective on-camera and radio appearances. Her vibrant "MAKING THE MOST OF A MEDIA MOMENT"© training gets to the heart of what people need to know as they approach a media experience. Daena draws upon her extensive background in radio, television, video films, and theatre to help each participant turn the camera and/or microphone into a reliable ally as they project a natural authenticity and engaging clarity. Find out more about MEDIA COACHING & "MAKING THE MOST OF A MEDIA MOMENT"©.


In addition, Daena Giardella has specialized in creating training and coaching formats that dramatically improve CUSTOMER SERVICE SKILLS in both face-to-face and telephone interaction contexts. Find out more about CUSTOMER SERVICE EXCELLENCE TRAININGS.
Creativity is essential in work and life. In the same way that our physical muscles need a regular workout, so do our creativity muscles. Daena offers individual and group coaching sessions to help you develop a dynamic relationship to your creative process. Daena's Creativity Coaching helps you gain more clarity about your goals, explore your vision, develop new ideas, and make action steps designed to help you achieve concrete progress. Fing out more about INDIVIDUAL AND GROUP CREATIVITY COACHING.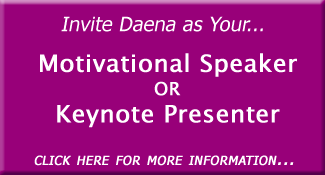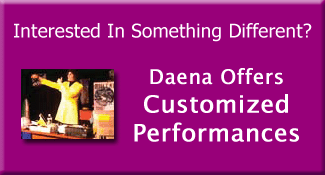 Read Past Client Endorsements!