Leading Diverse Teams:
Responding Effectively as Leaders to Bias & Harrassment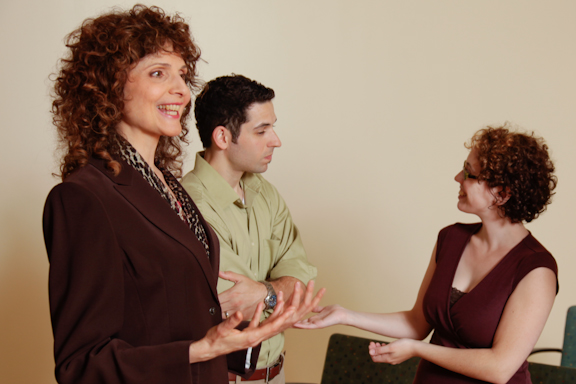 Our ability to interact with people from diverse backgrounds is essential for successful collaboration, especially given our rapidly evolving global business marketplace. Our professional environments are composed of women and men from different cultures, industry expertise areas, ethnicities, cognitive styles, races, sexual orientations, ages, and physical abilities. Research shows that diverse teams have many benefits in terms of creativity, performance, and information processing. As team members, we are in a much better position to leverage the advantages of our diversity if we have awareness about how to handle misunderstandings and conflict that might arise from our unconscious biases about our differences. The first step is to realize that we all have unconscious biases, which are products of how the human brain works and our social conditioning.
An important aspect of principled leadership is a firm commitment to cultivating organizational systems that reinforce core values of respect and inclusion. Leaders must be pro-active in creating teams that encourage openness, trust, and civility. Concretely, this means that the ability to adeptly respond in moments of implicit or overt bias is paramount for leaders who wish to shape strong, productive teams and organizations that are prepared to solve problems, innovate, and perform at a high level.
Many of us are not sure what to say or do when we are faced with remarks or actions that convey bias or inappropriateness in a professional setting. The key is to be prepared with effective responses. This workshop offers specific steps and skills for responding when we experience or witness comments or behaviors that communicate unconscious bias or stereotyping, sexual harassment, or misconduct as well as other expressions of incivility or bullying.
This workshop will include:
What is unconscious bias, how common is it, how does it affect teams
Responding constructively in the moment when one experiences inappropriate behaviors or remarks – "Speaking Up"
Bystander intervention techniques – helping witnesses become active allies
Providing feedback to the person who made the comments/actions (recognizing when that is appropriate)
Responding constructively to feedback when we become aware of how our words or actions affected others
Crucial steps that leaders and managers must take when they learn about these situations (accountability and organizational action pathways)
Participants will have an opportunity to learn and practice specific techniques and tools for navigating difficult conversations, using improvised real-life professional scenarios and cases. This is a highly experiential learning lab workshop that will include hands-on skills practice as well as conceptual frameworks.
Daena Giardella is an Organizational Leadership, Team, and Communication Consultant and Executive Coach. She has worked with leaders and employees in numerous companies for over 30 years. She is also a Senior Lecturer at MIT Sloan and a Faculty Affiliate of the MIT Leadership Center where she works as an Executive Coach with MIT Sloan Fellows, Executive MBA and 2-yr MBA students.
Return to Consulting Home Page for More Info on Daena's Other Training Programs and Presentations